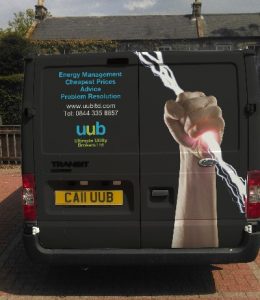 The founder of UUB previously worked within what is now one of the largest energy brokerages in the UK, joining it at its embryonic stage and helping it grow rapidly, before leaving amicably in 2010 to start Ultimate Utility Brokers Ltd.
He has a history of starting and running businesses for 37 years, having initially gained a Business Studies degree and been management trained at GKN engineering in the West Midlands, gaining experience in all departments on a massive site. Sometimes 'having been there' helps solve clients' problems regardless of the industry. There is no substitute for experience. Most importantly, he insists on complete honesty at UUB. If a client approaches us wth a particularly tricky issue we have brain-storming sessions to try to achieve the best outcome for them.
Interacting with our prospective clients is not an automated response, learned parrot-fashion by someone with little or no experience going through the motions …. and often a script.
By building the business slowly on steadfast principles UUB is striving to improve constantly. Our aim is to maintain our reputation as one of the most respected energy brokers in the UK.